Saudi Arab
Al-Jazeera News Anchor Publishes Summons of Bin Salman, Bin Zayed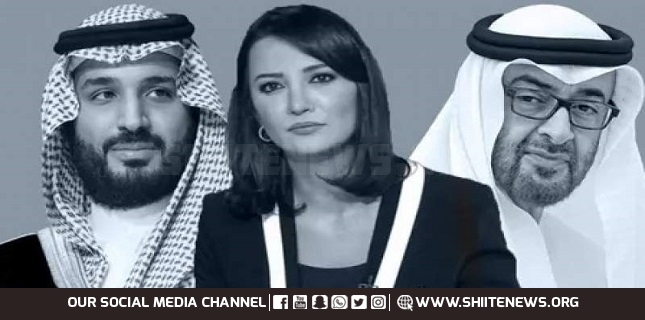 Qatari Al-Jazeera channel News Anchor, Ghada Awais, published the summons of the Saudi Crown Prince, Mohammed bin Salman, and the Crown Prince of Abu Dhabi, Mohammed bin Zayed, in the case it brought against them in an American court.
On December 10, Awais announced that she had filed a lawsuit against Bin Salman in a US court in Florida, and said that she accused the Saudi crown prince and his Emirati counterpart of being behind the hacking of her phone and publishing personal photos of her about six months ago.
Awais commented by saying that Bin Salman thought that the policy of buying offenses and intimidation could succeed, but that this is wrong.
Ghada Awais recalled the lawsuits filed against bin Salman, especially by Khadija Genghis, the fiancée of the late writer Jamal Khashoggi, as well as the case of Saad al-Jabri, a high-ranking Saudi intelligence man.
-Al-Jazeera News Anchor