Saudi Arab
Biden's Criticism of Saudi Arabia Invades Websites, Coinciding with His Electoral Supremacy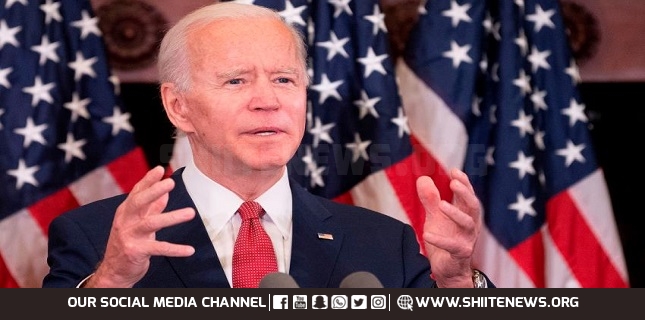 US: Social networking sites were ignited by previous statements of the Democratic candidate for the US presidency, Joe Biden, about Saudi Arabia and Crown Prince Mohammed bin Salman, coinciding with Biden's great progress over Trump.
Activists on Twitter repeated Biden's previous statements about Saudi Arabia, in which he promised to hold bin Salman accountable for his heinous crimes, especially the assassination of journalist Jamal Khashoggi, as well as killing children and innocent people in Yemen to implement a political plan.
October 2 marked the two-year anniversary of Jamal Khashoggi's killing in the Saudi consulate in Istanbul: Biden promised to "reassess" US relations with Saudi Arabia should he win.
"Two years ago, Saudi operatives, reportedly acting at the direction of Saudi Crown Prince Mohammed bin Salman (MbS), murdered and dismembered Saudi dissident, journalist, and US resident Jamal Khashoggi," said Biden. "His offense – for which he paid with his life – was criticizing the policies of his government."
Biden has previously made contemptuous statements towards Saudi Arabia. During a Democratic nominee debate in November 2019, Biden said he would stop selling arms to the Saudis, accusing the Gulf kingdom of "murdering children" in its long and bloody intervention in Yemen's civil war.
Analysts and politicians say the US election could change the political calculations of major players in the Middle East. The outcome of the presidential election can have a drastic effect on the issues of the region like the Iran nuclear deal and the so-called deal of the century that US President Donald Trump launched for the Israelis and Palestinians.
Biden promised to abolish what many see as a key component of Trump's foreign policy, from turning a blind eye to autocracy and human rights violations in favor of blunt realpolitik.
For many across the Middle East, Trump-era America has finally dropped the appearance of its support for democracy in a region dominated by powerful men backed by the United States. Yet the effects of the president's approach are stark. Authoritarianism and repression against activists were raging, disturbing even the most pessimistic observers.
In Saudi Arabia, Trump is credited with the rise of Prince Mohammed bin Salman to the position of crown prince and executive ruler of the kingdom.
Mohammed bin Salman, known in the West as MBS, led a series of reforms, but forcefully eliminated dissent and imprisoned dozens of activists, including some women's rights defenders.
Trump has made only silent criticism of Mohammed bin Salman, even after the most famous critic of the prince, journalist Jamal Khashoggi, was killed in the kingdom's consulate in Istanbul in 2018.
Meanwhile, human rights activists, including PEN Award winner Loujain Al-Hathloul, continued to suffer in Saudi prisons on false charges.