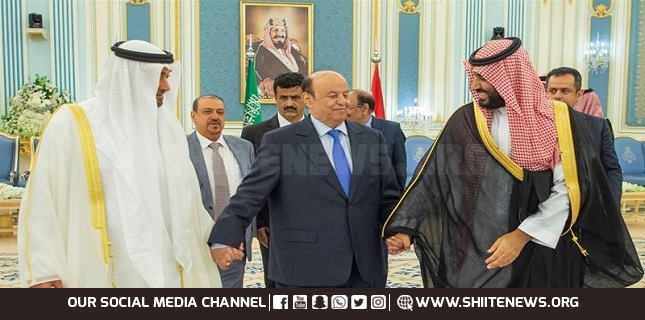 According to diplomatic sources, Saudi ambassador to Yemen, Mohammed Al Jaber, told ex-Hadi's government that Riyadh would not deal with anyone except Maeen Abdulmalik Saeed from today.
Maeen Abdulmalik, the prime minister in Hadi's former government, was appointed by Saudi Arabia as head to form the new government according to the Riyadh Agreement.
Saudi Arabia is trying to prevent Hadi from interfering in the formation of the future government.
Abdrabbuh Mansur Hadi intensified his recent meetings with Maeen Abdulmalik in an attempt to pressure him, which Saudi Arabia strongly opposes that, especially Al Jaber, who wants to form a new Yemeni government according to his country's agenda and interests.