Saudi Arab
Saudi Arabia Admits Being Subjected to 1659 Missile, Drone Attacks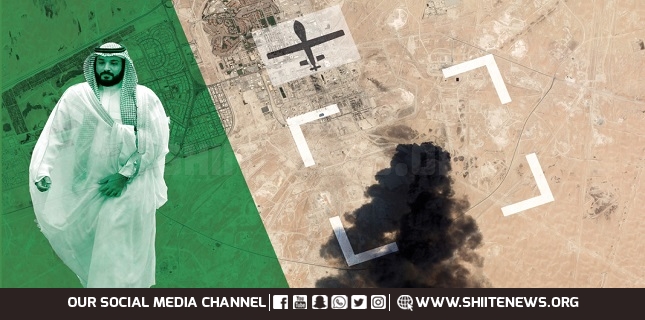 Saudi territories were subject to 1,659 missile and drone attacks since the Saudi-led coalition waged its war on Yemen in 2015, Riyadh has admitted during its complaint, Monday, against Iran, urging the international community to extend a UN arms embargo on Tehran.
Saudi Minister of State for Foreign Affairs Adel Al-Jubeir hosted a joint press conference with US Special Representative for Iran Brian Hook, announcing statistics of Yemeni army attacks.
"Since the beginning of the war in Yemen, the Houthi militia has carried out 1,659 attacks on the Kingdom and launched 318 ballistic missiles and 371 drones," Al-Jubeir said, claiming that they were "Iranian-made."
Surpassing the kingdom's lack of this number of ships, Al-Jubeir claimed that the Yemeni Army and Popular Committees have launched 64 explosive boats to block free shipping in Bab al-Mandab and the Red Sea.
He accused, according to the Saudi Press Agency (SPA), Iran of "exporting weapons to terrorist organizations and the Houthi group in light of the international embargo imposed on it," urging the international community to extend the ban on arms sales to Iran.
For his part, Brian Hook said, "Saudi Arabia is under attack by Iran from the north and the Houthi group from the south."
Hook added that the Security Council will hold a meeting on Tuesday that "will serve as an opportunity for the Secretary-General to present a report to the committee of experts who will present issues of interest to Saudi Arabia."
Hook claimed that "Iran has been transferring weapons to the Houthis since 2016 and is still going on," without explaining how they were transferred and through which outlet under the coalition siege. He claimed that the American forces had confiscated on Monday an arms ship that was on its way to the Houthis.
Hook warned if the UN arms embargo against Iran is lifted, Tehran will be able to further develop its military capabilities and acquire new sensitive technologies and re-export to its proxies in the region.
He said that the five permanent members of the UN Security Council — the US, the UK, China, France and Russia — have a shared interest in ensuring that Iran never acquires the ability to build a nuclear weapon. He is hopeful and optimistic.