Saudi Arab
Saudi-led aggression Admits "Mistakes", Airstrikes killing Civilians, in Sa'adah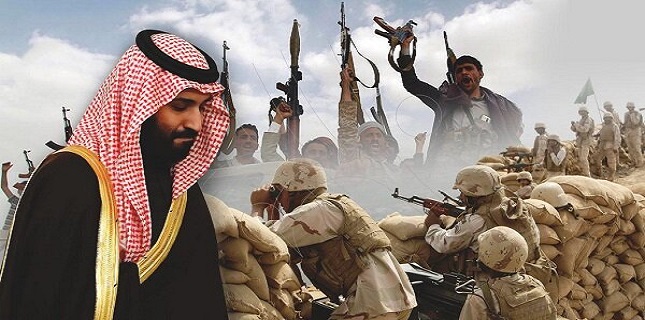 The Saudi-led aggression against Yemen admitted on Monday that "mistakes" occurred in a raid carried out by its airstrikes on a market in Sa'ada last December, which killed at least 17 civilians.
The coalition issued a statement, published by the Saudi News Agency, regarding the accusations against it of targeting the "Al-Raqou" market, in the district of Munabbih, in the province of Sa'adah, targeting two fishing boats near the island of Zaqer off the Yemeni coast, and targeting in the Sahar district of Sa'adah, and bombing a house in the district of Baqim.
The aggression had created this team, under international pressure, to independently investigate, as it says, the actions of its individuals in the conflict that has been going for more than 5 years in Yemen.
Since the start of the aggression against Yemen in March 2015, human rights organizations have condemned the Riyadh-led coalition which has killed hundreds of civilians in raids that hit civilian targets in the poor country.
On August 21, Human Rights Watch reported that the Saudi aggression coalition attacked two fishing boats near the island of Zaqar off the Yemeni coast, in waters controlled by the Hadi militia, in the middle of the same month.
-Saudi-led aggression