Saudi Arab
Saudi Arabia Opens Sirens As Yemen's Ansarullah Approaches Border Line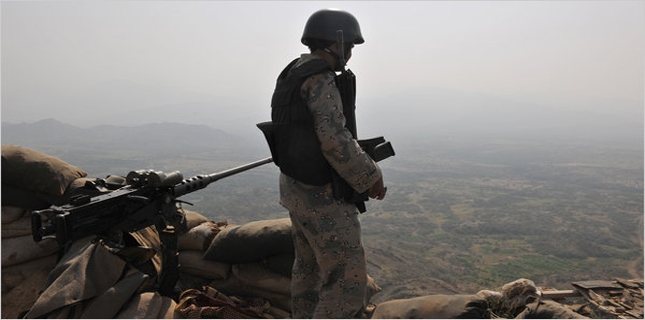 Saudi Arabia warned against any breach of its border after Houthis in neighboring Yemen seized a crossing point into the kingdom, the National reported Monday.
"If anyone comes into the border area, we are ready to engage them," Gen Mohammed Al Ghamdi, spokesman for Saudi Arabia's border guards, said on Sunday. "We are always on alert because of the situation on the border."
Ansarullah fighters restored control over the crossing along the kingdom's southern border earlier this week. The passage is adjacent to the Saudi province of Jazan, where the kingdom's troops were drawn into a conflict in 2009 following a cross-border incursion.
Arab News reported on Sunday that the kingdom's troops had been placed on high alert.
Saudi Arabia reinforced security along its 1,800-kilometer border with Yemen to try to block infiltrators operating in the rugged terrain and remote mountain villages. Saudi soldiers patrol in search of drug and arms smugglers and monitor the frontier from a chain of watchtowers.
"We have to defend our border," Gen Al Ghamdi said. "We are monitoring the situation closely."
Five years ago, Saudi forces battled Ansarullah, losing more than 100 soldiers during three months of fighting.