Saudi Arab
Palestinian, Jordanian prisoners in Saudi jails deprived of medical treatment: Official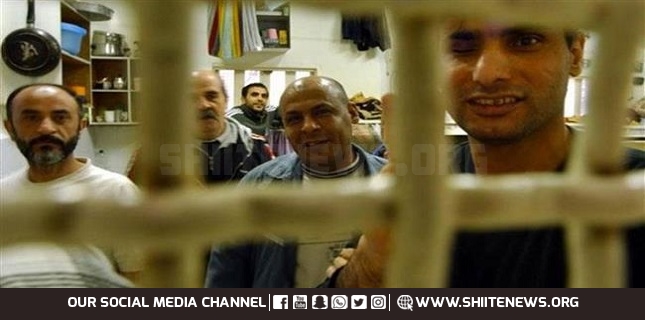 The head of the Committee of the Jordanian Political Prisoners in Saudi Arabia, Khader al-Mashaikh, says Palestinian and Jordanian nationals currently being held in jails across Saudi Arabia are denied proper medical treatment, and are simply given sedatives in case of complications.
"Saudi authorities have imposed an order not to send political detainees to hospitals for treatment, and only provide them with painkillers," Mashaikh told the Arabic-language and Palestinian Quds Press in an exclusive interview on Monday.
He added that Saudi officials adamantly refuse to offer treatments required by Palestinian and Jordanian detainees.
Mashaikh then described the general health condition of Palestinian prisoners as very poor, warning about the outbreak of diseases due to the absence of public safety standards.
He further noted that Saudi authorities have completely suspended prison visits for more than a month as part of strict measures amid the novel coronavirus pandemic.
Social media activists to stage online rally
Elsewhere in his remarks, Mashaikh said Palestinian social media activists are going to stage an online rally at 7 p.m. local time (1600 GMT) on Tuesday to appeal to Saudi Arabia's King Salman to order the release of their loved ones as the holy fasting month of Ramadan is approaching.
On Friday, Human Rights Watch (HRW) announced that the mass trial of 68 Jordanians and Palestinians behind closed doors at the so-called Specialized Criminal Court in the Saudi capital Riyadh raised serious concerns about due process, amid charges of committing violations against the detainees.
In March 2018, the Saudi authorities carried out an arrest campaign targeting a group of Palestinians and Jordanians who had been living in the kingdom for a long time, based on vague allegations of supporting an unnamed "terrorist entity."
HRW, citing members of some of the detainees' families who saw parts of the indictments, stated that the charges included "joining a terrorist entity" and "assisting a terrorist entity," the name of which was not mentioned.
The prisoners' families confirmed that they could not obtain additional details about the accusations or specific evidence from the criminal indictments, which Saudi authorities presented during the first session of the trial.
"Saudi Arabia's extended record of unfair trials raises suspicions that Jordanian and Palestinian defendants will face serious fabricated charges and harsh penalties," Michael Page, deputy Middle East and North Africa director at HRW, said.
"Some of the detainees claimed that they were subjected to serious violations at a time when the coronavirus pandemic poses severe health threats to prisoners," he continued.
"Saudi Arabia should consider alternatives to detention, especially for those in pre-trial detention," Page emphasized.