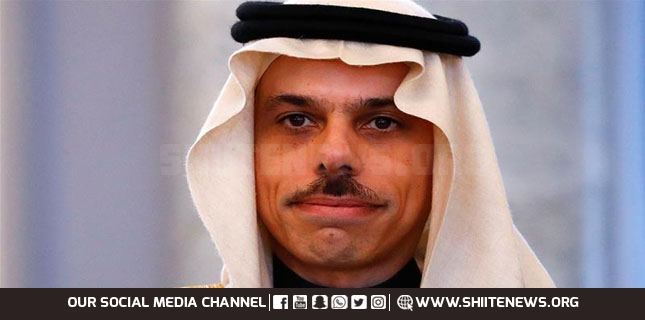 King Salman replaces FM with Prince Bin Farhan al Saud.
King Salman replaces FM
Prince Faisal bin Farhan Al Saud replaced his predecessor who got the job of Saudi Foreign Minister only 10 months ago.
As per his bio, Bin Farhan served as the Saudi ambassador to Germany for the last few months.
Earlier, he served as as political adviser at the Washington embassy.
Notably, Prince Farhan also has served as an adviser to the most powerful Saudi Crown Prince Mohammed bin Salman.
Furthermore, the new minister will take over from Ibrahim al-Assaf.
Moreover, King Salman has demoted Ibrahm to the minister of state.
Surprisingly, outgoing minister had replaced Adel al-Jubeir in December 2018.
Most amazingly, Ibrahim remained among dozens of prominent Saudi royals and businessmen detained in an "anti-corruption" sweep. He had undergone detention in Riyadh's Ritz-Carlton in November, 2017,
After the crisis in the wake of the killing of journalist Jamal Khashoggi, Ibrahim's appointment had reasons. Many inferred that King appointed him in an effort to improve the kingdom's image
In another royal decree late Wednesday, King Salman also appointed a new transport minister.
Backgrounder
In late December 2018, Saudi King Salman had ordered major shake-up. Under that he removed Foreign Minister Adel al Jubeir demoting him to minister of state.
He also replaced top security and economic bodies officials.
He also ordered a shakeup of the kingdom's two supreme councils that oversee matters related to the economy and security, respectively.
Moreover, the king's son, Crown Prince Mohammed bin Salman headed both councils.
The changes appear to further consolidate the crown prince's grip on power by appointing advisers and members of the royal family seen as close to him.
https://shiitenews.org/shiitenews/saudia-arab-news/item/92933-saudi-king-salman-orders-top-government-positions-shakeup-since-khashoggi-murder/