Saudi Arab
9 Young Shia prisoners on death row in Saudi Arabia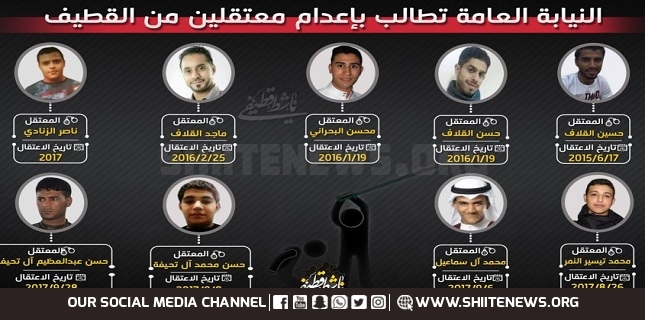 A social media account has released the number of 9 young Saudi Shia prisoners who are reportedly condemned to capital punishment in the kingdom.
The page which belongs to an activist from the Shia-majority Qatif region, in the Eastern Province, shows the nine who have been in the period of 2015 to 2017. Three of them are teenagers under the age of 18.
Saudi opposition groups say all the Shias who are given death sentence are tried in sham, unjust trials where they report to have confessed to their alleged crimes under duress and torture. Saudi Arabia gives death sentences to activists and political opposition on alleged terrorism charges.
-Saudi Shia prisoners