Palestine
Gaza matches Hezbollah, can fire 1,000 missiles a day: Israel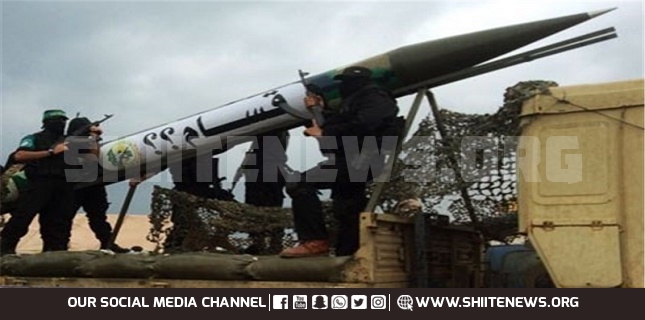 Israeli officials have concluded that resistance groups in the besieged Gaza Strip now match their Lebanese counterpart Hezbollah in terms of missile prowess.
According to a new report by the Israeli new site Walla, Israeli military experts have confirmed after extensive research that Hamas and Islamic Jihad can launch a barrage of 1,000 missiles a day in case of future conflicts.
That's significantly higher than the resistance groups' impressive tally of firing around 700 rockets and missiles at Israeli targets during a two-day standoff earlier this month.
The sheer number of the rockets was enough to overwhelm Israeli missile systems and force Prime Minister Benjamin Netanyahu to agree to yet another truce agreement to prevent a further escalation last week.
But the threat is not limited to missiles and rockets. Maj. Gen. Herzi Halevi, the head of the Israeli military's Southern Command, admitted that his forces were preparing to face a wide variety of weapons including Kornet-type anti-tank guided missiles, drones and balloon-borne bombs.
Hamas carried out its first ever drone attack against Israel during the recent confrontation. Israeli media stated that a Hamas drone had fired a missile at an Israeli military convoy but the extent of damage and possible casualties were not clear.
sraeli media had reported earlier that the regime was considering building a wall near the Gaza fence to prevent Kornet attacks like the one that destroyed an Israeli armed vehicle during the recent battles.
The Gaza escalation erupted last Friday following the deaths of four Palestinians in an Israeli air raid on the coastal sliver of land and the regime's live fire targeting Gaza protesters.
Israeli warplanes struck some 350 sites in Gaza, claiming the lives of 27 Palestinian people.
In response, the Palestinians fired some 700 rockets at the occupied lands between Saturday morning and early Monday morning, killing four Israelis and injuring 200 others.