Palestine
Israeli forces stormed refugee camp in West Bank and killed one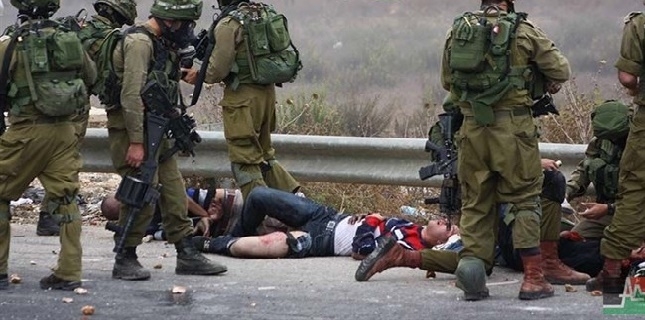 Israeli forces have shot and killed a young Palestinian during a pre-dawn raid against a refugee camp north of occupied Jerusalem al-Quds.
The Palestinian Wafa new agency cited local sources as saying that the regime's forces stormed the refugee camp in the occupied West Bank village of Qalandiya, which sits between Ramallah and Jerusalem al-Quds, in the early hours of Tuesday to make arrests there.
During the raid, the soldiers fired at a Palestinian vehicle that was passing by on al-Matar Street, killing its driver, identified by the Palestinian Health Ministry as Mohammad Ali Dar Adwan, a 23-year-old resident of the camp.Two other Palestinians also sustained injuries when the Israeli troops opened fire on a group of locals protesting the raid, Wafa added.
Tel Aviv's forces detained three Palestinian brothers ransacking their home in the refugee camp, according to Wafa.
The Israeli army also said there was a "riot" during an operation in the nearby Kufr Aqab area, and "rocks and explosive devices were hurled at the troops, who responded with fire."
Israeli forces regularly storm Palestinian towns in the occupied West Bank to make arrests, in raids that frequently prompt clashes with locals.
The regime's military has intensified its arrest campaign since mid-March, when an Israeli rabbi and a soldier were killed in the West Bank in a shooting attack Tel Aviv blames on a Palestinian assailant.