Palestine
Israeli forces kill Palestinian teen in West Bank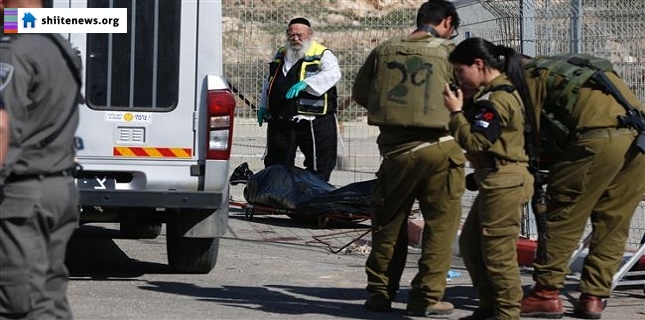 Israeli forces have opened fire and killed a 15-year-old Palestinian boy in the occupied West Bank, security sources say.
A Palestinian security source said that Yussef Sami Shawamreh was killed on Wednesday by the Israeli troops near the separation wall near Al-Ramadin village, south west of the West Bank.
The source also said that Shawamreh's body was still with the Israeli army.
Witnesses say Israeli troops opened fire on the boy, who was from the village of Deir al-Asal al-Tahta, without warning.
The Israeli army also confirmed the shooting; however, it said that the incident had occurred in another location in Deir al-Asal al-Tahta, southwest of Hebron (AL-Khalil).
On March 11, Israeli troops killed a Palestinian after they opened fire on his car near the city of Tulkarem in northern West Bank. Earlier in the day, a young Palestinian was killed near the West Bank city of Ramallah.

Israeli regime forces launch incursions into the West Bank on an almost daily basis, regularly attacking Palestinian houses in the occupied territories and arresting activists and civilians mostly without any charges.
On February 28, Israeli forces attacked thousands of Palestinians mourning the death of a man killed by Israeli soldiers in the West Bank town of Birzeit. Five people were also injured in the attack.
The West Bank has been under Israeli military occupation since 1967. There are hundreds of checkpoints in the West Bank that have made life difficult for Palestinians.