Palestine
UN report: Gaza Strip not 'livable' in 2020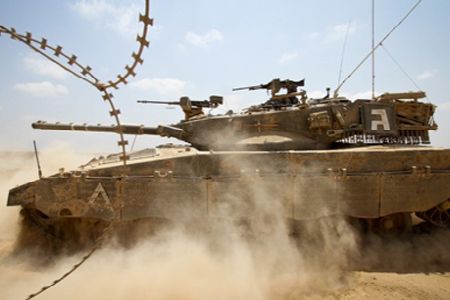 They are under blockade. They are under occupation and they need our help both politically and practically on the ground."
UN humanitarian co-coordinator, Maxwell Gaylard
A new comprehensive UN report on the situation in the Gaza Strip says the besieged territory will not be "livable" in 2020 unless immediate action is taken to improve the humanitarian situation there.
"Action needs to be taken now if Gaza is to be a livable place in 2020 and it is already difficult now," UN humanitarian co-coordinator, Maxwell Gaylard said on Monday.
According to the report, a lack of clean drinking water is the greatest immediate concern in the impoverished enclave and that urgent action was needed for the protection of the existing water resources.
Gaylard further called for the increase of international donations to the coastal sliver, saying, "despite their best efforts, the Palestinians in Gaza still need help."
"They are under blockade. They are under occupation and they need our help both politically and practically on the ground," said the UN official.
He also highlighted the importance of termination of the Israel-imposed blockade.
Israel imposed an all-out land, aerial, and naval blockade on the Gaza Strip in June 2007 after the democratically-elected Palestinian resistance movement of Hamas took over the administration of the territory.
The siege has had a disastrous impact on the humanitarian and economic situation in the enclave, having turned the territory into the world's largest open-air prison.
The authors of the report also envisioned a low economic growth over the next eight years due to the Tel Aviv-imposed restrictions.
Restrictions, imposed on the movement of people in and out of the coastal strip as well as on exports and imports, have isolated Gaza from the outside world.
Sanitation, water, electricity, social, and municipal services as well as infrastructure are "not keeping pace with the needs of the growing population," the UN report pointed out.
According to the report, only a quarter of Gaza's sewage is treated and the rest, including raw sewage, goes into the Mediterranean.
Gaza by 2020 will need 440 more schools, 800 more hospital beds, and over 1,000 more doctors, said the Director of operations of the United Nations Relief and Works Agency (UNRWA), Robert Turner.