Palestine
Meshaal: Egypt's wall equals war on Gaza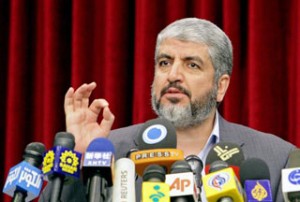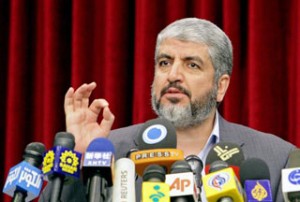 The head of Hamas political bureau, Khaled Meshaal, says the construction of an enormous metal barrier by
Egypt
equals a new war against Gazans.
In a statement televised by Al-Quds satellite channel, Meshaal echoed remarks made by United Nations Relief and Works Agency Commissioner-General Karen Abu Zaid, describing the wall as more dangerous than the Bar Lev Line.
Israel built the Bar Lev Line along the eastern coast of the Suez Canal after it captured the Sinai Peninsula from Egypt during the 1967 Six-Day War.
– Hide quoted text –
Khaled Meshaal said "the victory of
Gaza
did not appeal to those who wagered on the defeat of the resistance and there is a desire to tighten the screws on the resistance which shows fortitude in the face of the occupation."
The Damascus-based Hamas leader underlined that despite all these efforts resistance will continue in the coastal enclave .
In a related incident, hundreds of people gathered on the Palestinian side of
Gaza
's southern border with
Egypt
on Monday, protesting the underground barrier
Egypt
is building.
The demonstrators chanted slogans calling for a lift of an Israeli blockade imposed more than two years ago and urged
Egypt
to stop building the steel wall.