Palestine
Hamas slams Saudi foreign minister's 'misleading' remarks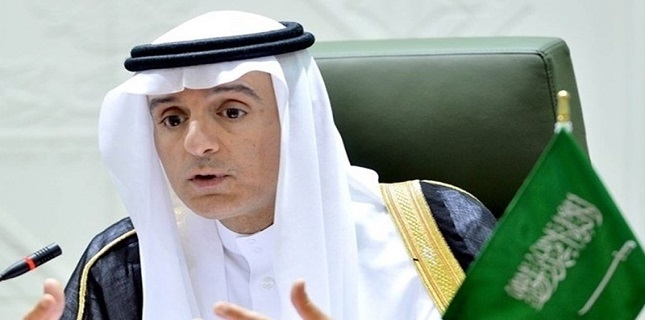 Palestinian resistance movement Hamas has condemned recent remarks made by Saudi Foreign Minister Adel al-Jubair, who said the Gaza-based movement was "extremist".
In a statement released on Saturday, Hamas said that the Saudi foreign minister seeks to mislead the public opinion and distort the image of the legitimate Palestinian resistance.
Hamas said that these remarks would encourage the Israeli regime to commit further crimes against the Palestinian people.
Jubair's claims are inconsistent with the Muslim world's stance towards the Palestinian cause and its support for the Palestinian people.
Addressing the European Parliament in Brussels on Friday, al-Jubair described Hamas as "extremist" and claimed that Qatar had stopped its support for the Palestinian movement and this has "facilitated the handover" of government offices in Gaza to the Ramallah-based Palestinian Authority.
The handover was actually part of a historic reconciliation deal reached between the resistance movement and its rival Fatah party in the Egyptian capital, Cairo, last year.
In a move to put an end to their decade-long rivalry, the two movements agreed in October 2017 to "enable the national unity government to carry out its work and assume its full responsibility in running the Gaza Strip, as is the case in the West Bank, by December 1, 2017."
Fatah and Hamas have been at odds ever since the latter scored a landslide victory in Palestinian parliamentary elections in 2006. Since 2007, Hamas has been governing Gaza while Fatah has been based in the autonomous parts of the Israeli-occupied West Bank. The two rival Palestinian factions finally agreed on a unity government in April 2014, but it fell apart months later.
The Fatah-Hamas reconciliation efforts have enraged Israeli Prime Minister Benjamin Netanyahu, who stressed that the regime would not accept "imaginary appeasement where the Palestinian side is reconciling at the expense of our existence."
The Israeli premier has already said that he would put his stamp on reconciliation only if Hamas recognizes Israel, disbands its military wing and cuts ties with Iran.