Palestine
US deploys troops to occupied territories for joint war games with Israel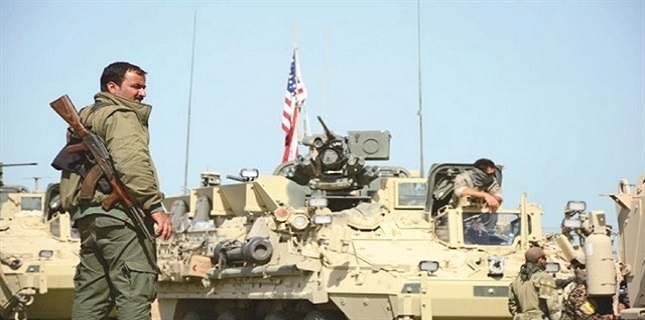 The US has deployed military forces to the Israeli-occupied territories ahead of a joint war game with Tel Aviv as the regime ramps up its threats of a new war against Lebanon.
Israeli media outlets announced the arrival of the American troops on Thursday in preparation for the so-called Juniper Cobra biennial military drills, which will start next week.
The last edition of the drills enlisted more than 3,000 forces from the two sides.
The sources said the maneuvers simulate engagement with the countries lying to the north and south of the occupied territories, including Lebanon.
Israel and Lebanon are technically at war since 1967 when the regime occupied the country's Shebaa Farms.
Israel staged two wholesale wars against Lebanon in 2000 and 2006 to defeat the country's resistance movement of Hezbollah, which is Lebanon's de facto military power.
Tel Aviv fell short of the ambition in both cases in the face of strong resistance by Hezbollah, backed by the national army, and instead saw its myth of invincibility being dealt a serious blow.
On Wednesday, the Israeli minister for military affairs, Avigdor Lieberman, renewed the threat of a new war against Lebanon, saying Beirut would "pay the full price" for its ties with Tehran in a future military offensive.
Lieberman also warned companies not to engage in oil and gas exploration activities with Lebanon.
Hezbollah responded by saying the group would "decisively confront any assault on our oil and gas rights."
Prime Minister Sa'ad al-Hariri and other Lebanese statesmen also reacted, with Hariri saying Lieberman's remarks were one of several "threatening messages" from Israel over the previous days.
Hariri had on January 25 called Israel the greatest threat to Lebanon's stability amid similar indications that the regime could be contemplating new military offensive against his nation.
"The only threat I see is Israel taking some kind of action against Lebanon, out of a miscalculation," Hariri told an audience at the World Economic Forum in Davos, Switzerland. "And this is the real threat, I believe. I think the other issues are challenges, yes … But when Israel decides to launch a war against Lebanon, this is something that is unexplainable," he added.
Lieberman suggested that a war with Lebanon would also likely involve Syria.
"Israel's northern front extends to Syria; it is not just Lebanon. I am not sure that the Syrian government can resist Hezbollah's attempts to drag them into a war with Israel," he said.
Hezbollah and Syria enjoy years-long experience of counter-terrorism cooperation. Hezbollah has been successfully lending battleground support to Syria during the latter's operations against Takfiri militants.