Palestine
UK says Jerusalem al-Quds should be Palestine, Israel's shared capital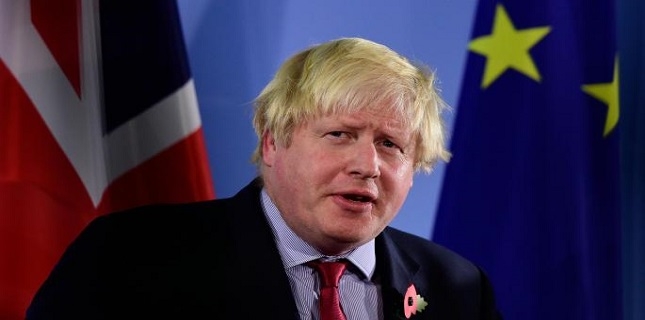 The British government has once again expressed its full support of Palestinians' share of Jerusalem al-Quds, over a month after US President Donald Trump announced its highly contentious decision on recognizing the entire flashpoint city as Israel's "capital."
According to a statement released by the UK Foreign Office, the country's Foreign Secretary Boris Johnson made the comments in speaking with his Palestinian counterpart Riyad al-Malki on Monday.
"It should be determined in a negotiated settlement between the Israelis and the Palestinians, and Jerusalem [al-Quds] should ultimately be the shared capital of" the Palestinian state and the Israeli regime, said Johnson.
Trump sparked international outrage on December 6 by declaring that the White House was recognizing the whole city as the "capital" of Israel and that he had instructed his administration to begin the process of moving the American embassy from Tel Aviv to the holy city.
The entire Jerusalem al-Quds is currently under Israel's control, while the regime also claims the city's eastern part, which hosts the third holiest Muslim site. The city has been designated as "occupied" under international law since the 1967 Arab War, which Palestinians want as the capital of their future state.
"I reiterated the UK's commitment to supporting the Palestinian people and the two-state solution, the urgent need for renewed peace negotiations, and the UK's clear and longstanding position on the status of Jerusalem," the British top diplomat further said on Monday.
The dramatic shift in Washington's policy vis-à-vis the city triggered demonstrations in the occupied Palestinian territories, Iran, Turkey, Egypt, Jordan, Tunisia, Algeria, Iraq, Morocco and other Muslim countries. At least 14 Palestinians have been killed and around 3,000 others injured during protests that have ensued the announcement.
On December 18, 14 members of the 15-member UN Security Council voted in favor of an Egyptian-drafted resolution, which did not specifically name the US or Trump but expressed "deep regret at recent decisions concerning the status of Jerusalem," while US Ambassador Nikki Haley wielded Washington's veto against the call, prompting the Palestinian government's strong condemnation.
On December 21, the UN General Assembly overwhelmingly voted in favor of a resolution that calls on the US to withdraw its controversial recognition of Jerusalem al-Quds as the Israeli capital.
Jerusalem al-Quds remains at the core of the Israeli-Palestinian conflict, with Palestinians hoping that the eastern part of the city would eventually serve as the capital of a future independent Palestinian state.