Palestine
Israeli forces arrested 450 Palestinians in November: Prisoners' group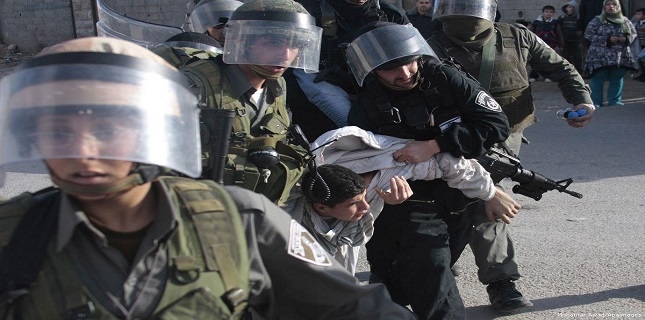 The Palestinian Prisoners' Center for Studies (PPCS) says a total of 450 Palestinians were arrested by the Israeli regime forces in the month of November.
PPCS spokesman Riyad al-Ashqar said on Friday that 80 underage children and 22 women were among those Palestinians taken into custody last month.
Most of the detentions took place in Jersualem al-Quds with about 150 cases, he added.
Ashqar also stressed that the number of Palestinians sentenced to life had increased significantly in November and reached a record high of 509 people.
Almost 6,280 Palestinians are currently being held in Israeli jails, 465 of them under the controversial administrative detention, according to figures provided by the Palestinian prisoners' rights group Addameer.
Palestinian detainees have continuously resorted to open-ended hunger strikes to voice their outrage at the administrative detention, which is a form of imprisonment without trial or charge that allows Israel to incarcerate Palestinians for up to six months.
Palestinian prisoners complain that have been subjected to assault and torture at Israeli prisons.