Palestine
Zionist Army Chief: 'Israel' & Saudi Have Common Interest in Standing up to Iran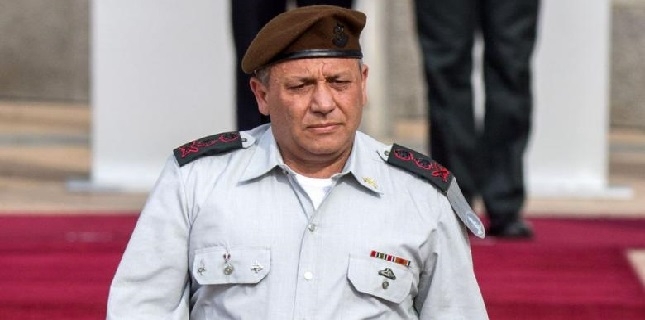 The Israeli Chief of Military Staff Gadi Eizenkot said Thursday that the Zionist occupation entity was ready to share "intelligence information" with Saudi Arabia, saying their countries had a common interest in standing up to Iran.
In a first interview with an Arab media outlet, Eizenkot told the Saudi Arabic language online newspaper Elaph that Iran was trying to expand its influence in Arab countries, often through proxies including Hezbollah, according to his statements.
"A major and general strategic plan must be prepared to stop the Iranian danger, and we are ready to exchange expertise with moderate Arab states and exchange intelligence information to face Iran," he claimed.
Eizenkot alleged that the Israeli army had no plans to attack Lebanon's Hezbollah, but that "the occupation entity would not accept any strategic threat."