Palestine
Israeli settlement activities in West Bank amount to war crimes: PLO official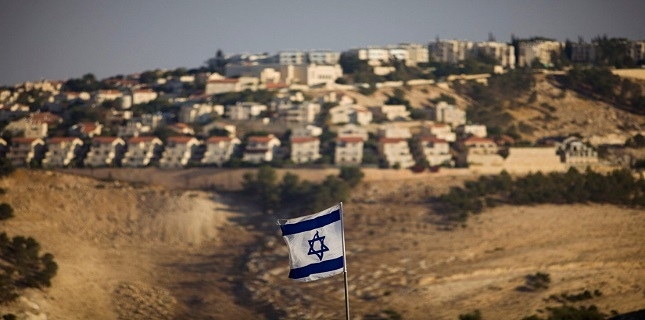 A senior member of the Palestine Liberation Organization (PLO) has strongly condemned Israel's plans to build nearly 3,000 more housing units in the occupied West Bank, stressing that the Tel Aviv regime's land expropriation and settlement expansion policies in Palestinian territories amount to war crimes.
Hanan Ashrawi, a member of the PLO's Executive Committee, said on Friday that Israel's settlement activities are illegal under international law, and amount to war crimes under the Rome Statute of the International Criminal Court (ICC).
"Israel is deliberately working to enhance its extremist Jewish settler population and to superimpose 'Greater Israel' on all of historic Palestine. Undoubtedly, it is bent on annexing the entire city of Jerusalem al-Quds, systematically wiping out the Palestinian presence and continuity on Palestinian soil, and destroying the territorial and demographic contiguity of the future Palestinian state," she added.
The top PLO official further noted that the plans by the Israeli Civil Administration's High Planning Committee for 2,615 housing units are "in blatant disregard of the requirements for the two-state solution. [Israeli Prime Minister Benjamin] Netanyahu along with his extremist and racist coalition continue to persist with their egregious policies of colonial settler expansionism."
Ashrawi then called on the international community to "intervene immediately, and force Israel to put an end to its unlawful unilateralism and acts of land theft and colonialism once and for all."
Since the inauguration of US President Donald Trump in January, the regime in Tel Aviv has stepped up its construction of settler units on occupied Palestinian land in a blatant violation of international law.
Less than a month before Trump took office, the United Nations Security Council adopted Resolution 2334, calling on Israel to "immediately and completely cease all settlement activities in the occupied Palestinian territories, including East Jerusalem" al-Quds.
About 600,000 Israelis live in over 230 illegal settlements built since the 1967 Israeli occupation of the Palestinian territories of the West Bank and East Jerusalem al-Quds.
Palestinians want the West Bank as part of a future independent Palestinian state, with East Jerusalem al-Quds as its capital.
The last round of Israeli-Palestinian talks collapsed in 2014. Among the major sticking points in those negotiations was Israel's continued settlement expansion on Palestinian territories.
Trump backtracked on Washington's support for a "two-state solution" earlier this year, saying he would support any solution favored by both sides.
"Looking at two-state or one-state, I like the one that both parties like. I'm very happy with the one both parties like. I can live with either one," the US president said during a joint press conference with Netanyahu in Washington on February 15.