Palestine
Armed wing not up for negotiation with Fatah: Palestinian resistance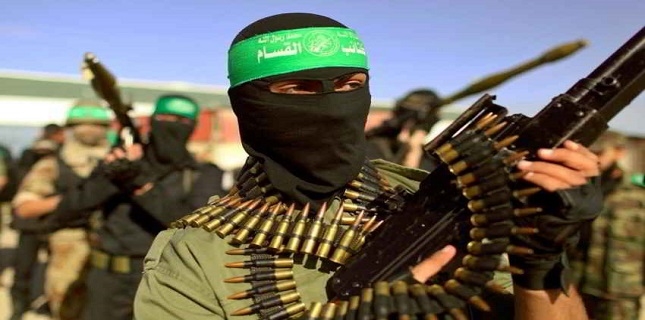 The Palestinian resistance movement Hamas says the fate of its military wing, the Ezzedeen al-Qassam Brigades, is not up for discussion during the upcoming reconciliation talks with its rival party, Fatah.
"The resistance's weapons are legal. They are here to protect Palestinians and free their lands (from Israeli occupation) — therefore, this should not be an issue to discuss," Hamas spokesman Hazem Qassem told the Palestinian Ma'an news agency on Saturday.
What should be raised in the talks is the "enhancement" of Hamas' power and all the subjects that are "obstructing the reconciliation," he added.
Fatah and Hamas representatives are scheduled to meet in the Egyptian capital, Cairo, next week as part of efforts aimed at ending a decade-long split between the two sides.
Fatah and Hamas have been at odds ever since the latter scored a landslide victory in Palestinian parliamentary elections in 2006. Hamas governs the Gaza Strip while Fatah has set up offices in the West Bank.
The two rival Palestinian factions finally agreed on a unity government in April 2014, but it fell apart months later.
Last month, Hamas announced that it had agreed to dissolve its administrative committee in Gaza, invite the Fatah-led Palestinian Authority (PA) to return to Gaza and hold new elections in the West Bank and the Gaza Strip.
The Palestinian cabinet, headed by Palestinian Authority Prime Minister Rami Hamdallah, met in Gaza on October 3 for the first time in three years.
"We are here to turn the page on division, restore the national project to its correct direction and establish the (Palestinian) state," Hamdallah told the meeting.
Hamas chief Ismail Haniyeh also expressed his satisfaction with a potential Palestinian rapprochement, saying, "There might be some difficulties on the road, but we will conclude reconciliation, regardless of the cost."
The Fatah-Hamas reconciliation efforts have enraged Israeli Prime Minister Benjamin Netanyahu, who stressed that the regime would not accept "imaginary appeasement where the Palestinian side is reconciling at the expense of our existence."