Palestine
1 in 6 Israel female troops report sexual abuse: Survey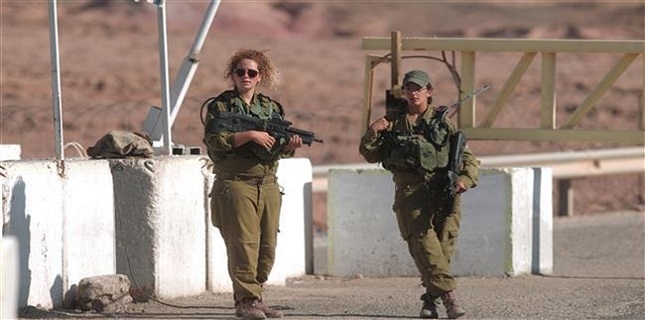 An internal survey by the Israeli military has found that one in every six female troops has been sexually abused over the course of her enrollment with the forces.
The Jerusalem Post reported the results of the survey which was carried out by the chief of staff of the military's gender adviser. They were collated through anonymous questionnaires sent to thousands of female soldiers and officers.
The vast majority of the female soldiers said that they had been harassed more than once during their service, the paper said, citing the findings of the survey.
Six percent of the respondents said they had been harassed two or three times and another 3% responded that they had been harassed four times or more, it added.
The study showed that the number of the respondents reporting four or four-plus instances of harassment "is the highest level since 2004." It also revealed that 60 percent of the female forces could pin down an atmosphere of sexual harassment in the military.
The most high-profile of the cases last year saw charges of rape, sodomy, and indecent acts being leveled against an Israeli military brigadier general after a special military court managed to corroborate the suspicion that he had committed the abuse against a female subordinate in 2012.
Overall, Ofek Buchris faced 16 charges of sexual assault against the victim and another female trooper. The 48-year-old married father of six recently admitted to the charges in a plea bargain that spared him jail.
His charges included three counts of rape and six counts of indecent acts against a lower-ranking female soldier, as well as another six counts of indecent acts against a second female soldier.
The issue of sexual misconduct in the Israeli army has given rise to heated debates over the past years.
Last year, the Israeli army said it had launched around 250 investigations into sexual abuse allegations over the previous two years. Twelve of the investigations concerned alleged rape, up from eight in 2014 and five in 2013.
And a year earlier, the Israeli military's Bamahane weekly quoted an Israeli military prosecutor as saying that sex crime allegations in the military had doubled since 2012.