Palestine
Turkey says Israel must end occupation of Palestine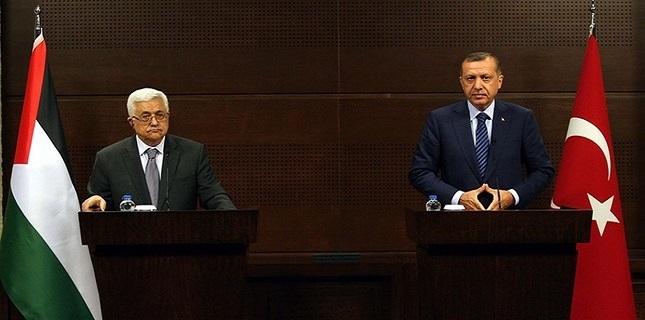 Turkish President Recep Tayyip Erdogan says Israel must stop its occupation of Palestinian territories, which he says undermines the so-called two-state solution to the decades-long Israeli-Palestinian conflict.
Erdogan made the remarks during a meeting with Palestinian President Mahmoud Abbas in Ankara on Monday.
The Turkish president described the two-state solution as the "historical responsibility of the international community to the Palestinian people."
He further expressed Ankara's readiness to support the efforts aimed at reviving the so-called peace process, stressing, "The key to success here is protecting the rights of the Palestinians."
The last round of Israeli-Palestinian talks collapsed in 2014. Among the major sticking points in those negotiations was Israel's continued settlement expansion on Palestinian territories. More recently, Israel has further compounded the situation by building settlements deeper in territory that the Palestinians want as a future state.
Erdogan said Turkey believed that the path to permanent peace was the realization of a sovereign Palestinian state within the 1967 borders.
Touching on the tensions between Israelis and Palestinians at the al-Aqsa Mosque compound in July, he said that "there is no benefit to anyone in increasing tension."
Abbas, for his part, reiterated the Palestinians' right to "live with dignity and sovereignty in an independent state with East Jerusalem [al-Quds] as its capital."
He also thanked Erdogan and the Turkish nation for their firm "stance against the Israeli measures in the Al-Aqsa Mosque and their provocations of Muslims."