Palestine
Israeli ministers approve bill aimed at keeping control of al-Quds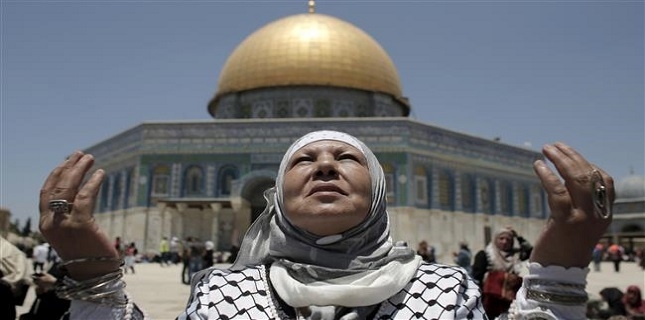 Israeli ministers have approved legislation aimed at taking complete control of Jerusalem al-Quds by the Tel Aviv regime.
The controversial bill was given the green light on Sunday; after full approval it will make it difficult for an Israeli prime minister to return any part of land to Palestinians as part of a future peace deal.
Introduced by a far-right political party, the bill requires three-fourths of the Israeli parliament (Knesset) to vote in favor of returning land to the Palestinians.
Bayit Yehudi, leader of the Naftali Bennett party said that "uniting around the united Jerusalem bill will strengthen us in the world and prevent future pressures on Israel."
"The united Jerusalem bill… will prevent any possibility of dividing Jerusalem," he added.
Israel lays claim to the entirety of al-Quds, while Palestinians want East Jerusalem al-Quds as the capital of their future state.
Since the 1967 occupation of the West Bank and East Jerusalem al-Quds, Israel has been crowding the Palestinian territories with settlements, each of which comprises hundreds of settler units.
Tel Aviv has been more assertively pursuing its claim to al-Quds since the January inauguration of US President Donald Trump, who has hinted he would order the American Embassy to be moved from Tel Aviv to the city.
The Palestine Liberation Organization (PLO) has warned the US against the relocation of the embassy, saying doing so would fuel extremism in the region and kill all chances for a solution to the conflict.