Palestine
Zionist forces shoot dead three Palestinians in al-Quds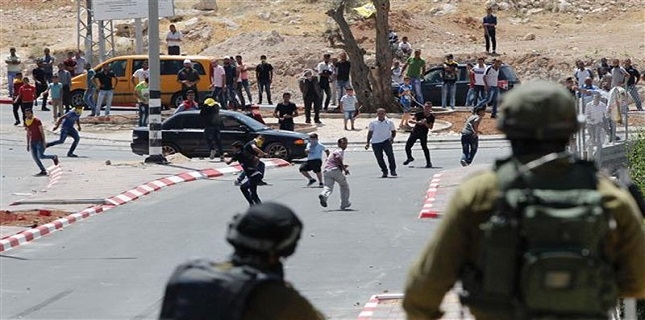 Three Palestinians have been shot dead by Israeli troops in the occupied Jerusalem al-Quds over an alleged stabbing attack.
The three Palestinians were killed on Friday near the Damascus Gate, which is one of the main entrances to the Old City of the occupied East Jerusalem al-Quds.
Eyewitnesses said the Israeli forces opened heavy fire randomly in the crowded area. The shooting coincided with the call for Maghrib prayer when Muslims break their fast.
Reports said a female Israeli soldier was killed and two settlers were injured in the incident.
The occupied Palestinian territories have witnessed new tensions ever since Israeli forces introduced restrictions on the entry of Palestinian worshipers into the al-Aqsa Mosque compound in East Jerusalem al-Quds in August 2015.
More than 300 Palestinians have lost their lives at the hands of Israeli forces in the tensions since the beginning of October 2015.
The Tel Aviv regime has tried to change the demographic makeup of Jerusalem al-Quds over the past decades by constructing settlements, destroying historical sites and expelling the local Palestinian population. Palestinians say the Israeli measures are aimed at paving the way for the Judaization of the city.
The al-Aqsa Mosque compound is a flashpoint Islamic site, which is also holy to Jews. The mosque is Islam's third holiest site after Mecca and Medina in Saudi Arabia.