Palestine
76 Palestinian hunger strikers hospitalized in critical condition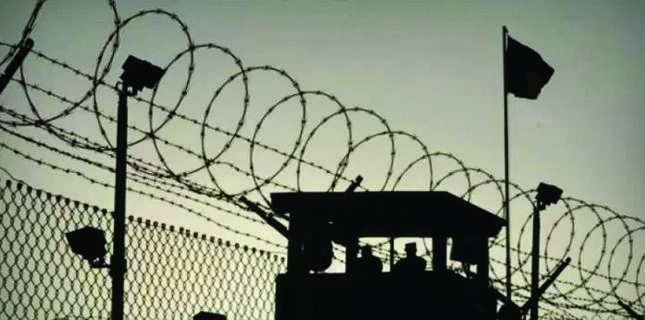 Seventy-six hunger-striking Palestinian inmates held in Israeli prisons have been hospitalized due to critical deterioration of their health conditions, as a mass hunger strike by Palestinian prisoners has entered its 30th day.
adding that the inmates, who are all kept in Israel's Ofer prison, were taken to Hadrim field hospital for treatment and possible force-feeding.
It added that a day earlier, 36 other hunger-striking prisoners from the same detention center had been taken to the hospital for similar reasons.
Meanwhile, Imprisoned hunger strike leader, Marwan Barghouti, has said that he has decided to stop drinking water to express his profound protest at the conditions in Israeli prisons.
According to a statement released by the Palestinian Committee of Prisoners' Affairs on Tuesday, 57-year-old Barghouti, a former top leader of the Palestinian Fatah Movement, would escalate the protest action in response to Tel Aviv's persistent refusal to meet the hunger strikers' demands.
Barghouthi, the statement added, has said that the Israeli regime must agree to all of the demands made by hunger strikers under his leadership without bargaining or making compromises.