Palestine
Scottish Activists Rally Backing Palestinian Prisoners' Strike in Israeli Jails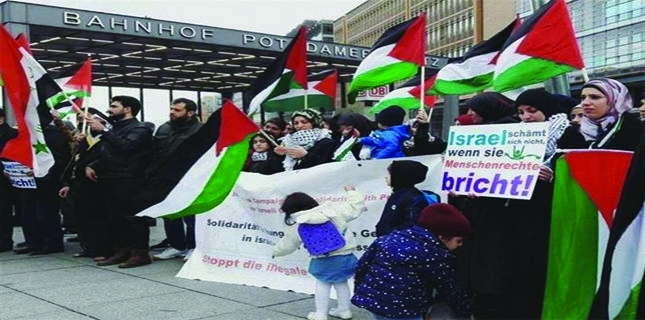 A group of activists rallied in the Scottish capital protesting in solidarity with Palestinians in Israeli jails, who have been on a hunger strike for almost four weeks.
The rally organized by the Scottish Palestine Solidarity Campaign (SPSC) gathered in Edinburgh on Friday kicking off a set of actions in support of the Palestinian prisoners ahead of visit of the Israeli ambassador to the Scottish Parliament.
Several activists invited people to drink water, symbolizing the only nourishment of the prisoners, and even undertook 24-hour fasts in solidarity with the Palestinians, Sputnik reported.
About four weeks ago, hundreds of Palestinians jailed in Israeli prisons started a hunger strike demanding better detention conditions. A number of international groups and organizations have already expressed solidarity with the prisoners.