Palestine
Palestinian leaders hail UNSC resolution against Israel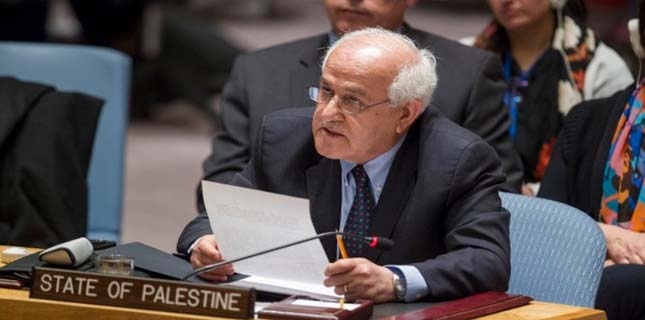 Palestinians have collectively welcomed a United Nations Security Council resolution that censured Israel for its settlement activities in the occupied Palestinian territories.
Officials from the Palestinian Authority, Hamas, and Islamic Jihad hailed the Friday decision, which was made possible as the United States uncharacteristically decided to abstain rather than veto it.
Palestinian Authority spokesman Nabil Abu Rudeinah described the resolution as "a major blow to Israeli policy, a unanimous international condemnation of settlements, and strong support for the two-state solution."
Foreign Minister Riyad al-Maliki described the vote as a "victory for the Palestinian people."
"It confirms the illegitimacy of settlements which form a clear violation of international law and obstacle to achieving a two-state solution," he said.
Riyad Mansour, the Palestinian ambassador to the UN, expressed optimism that the resolution could pave the ground for the restoration of peace in the occupied Palestinian territories.
The Palestinian Authority wants the West Bank as part of a future independent Palestinians state, with East al-Quds as its capital.