Palestine
Israeli forces kill Palestinian in West Bank over alleged stabbing attack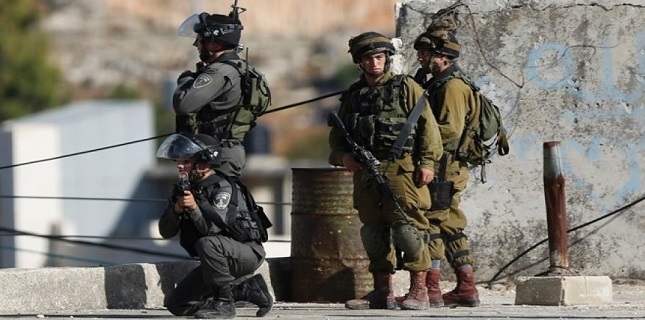 Israeli forces have shot dead another Palestinian in the occupied West Bank, alleging that he had carried out a stabbing attack against them.
The Israeli military claimed on Friday that the 28-year-old Palestinian man was gunned down by its soldiers in the town of Qalandiya after he allegedly approached an Israeli checkpoint and stabbed a member of its forces, moderately wounding him.
An hour after the deadly incident, some 200 Palestinians staged a protesting rally at the Qalandiya checkpoint, which is the main crossing into the West Bank city of Ramallah.
On September 20, a Palestinian teenage boy was also gunned down by Israeli forces near the entrance to the town of Bani Na'im, located eight kilometers east of al-Khalil, aka Hebron, as he allegedly sought to carry out a stabbing attack against Israeli soldiers.
Meanwhile, at least six other Palestinians sustained injurers in the northern and central besieged Gaza Strip after Israeli soldiers fired live rounds and teargas at a group of young Palestinians marking the "Day of Rage" in commemoration of the first anniversary of the beginning of what is described as the third Intifada throughout the West Bank and Jerusalem al-Quds.
According to Palestinian medical sources, five of the Palestinians were injured by Israeli live fire in the vicinity of Nahal Oz crossing, east of Shujayyah, while another was wounded in the area of Umm Husayna east of the Bureij refugee camp.
The renewed Palestinian uprising began in October 2015 after Israeli authorities imposed new restrictions on Palestinians' access to the al-Aqsa Mosque compound. At least 248 Palestinians have been killed by Israeli forces since then.