Palestine
Hamas 'to join local Palestinian polls'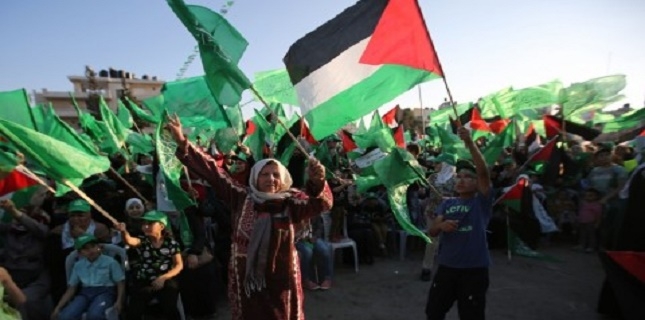 The Palestinian resistance movement of Hamas says it will take part in local Palestinian elections, ending its boycott of the ballot in favor of potential national reconciliation.
On Friday, the movement said it would join the vote that Palestinian President Mahmoud Abbas has ordered to be held across the Palestinian territories in October.
The movement had been boycotting the vote since 2007, when it rose to power in the coastal enclave.
Interviewed by the Middle East Eye, Ahmed Yousef, a Hamas spokesman, said, "We hope that this election will help national reconciliation if we succeeded to have transparent election as this could lay the foundation for the general election in the future."
"Once we have this election, this might lead to a general election and national reconciliation. If we succeed and everybody accepts the result, I think this is going to give us a signal to the future election."
Despite having signed a unity deal with his rival Abbas-led Fatah Party, which is based in the Tel Aviv-occupied West Bank, the two sides have failed to work efficiently toward the goal of the agreement, namely the formation of a technocratic government.
"The movement recognizes the necessity and importance of running local elections in the West Bank and the Gaza Strip," Hamas, however, said in a statement as it agreed to join the polls.
Hamas that was founded in 1987 won the Palestinian parliamentary elections in January 2006. The landslide victory, generally interpreted as the Palestinian public's rejection of the Fatah government's corruption and ineffectiveness, was followed by the two joining in a unity government. After the formation of the Hamas-led cabinet, Fatah commanders refused to take orders from the government while the Palestinian Authority initiated a campaign of demonstrations, assassinations, and abductions against Hamas. As fallout of the dispute, Hamas has been governing Gaza and Fatah, however, set up headquarters in the West Bank.