Palestine
Tension Prevails in Al-Aqsa Mosque as Israeli Flag Raised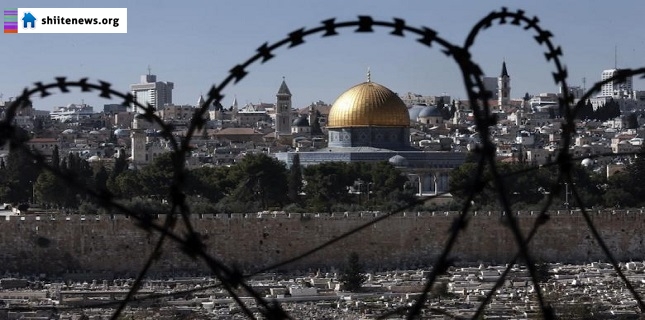 The Zionist regime's forces arrested on Tuesday morning the guard of Al-Aqsa Mosque, Fadi Bakir, the director of manuscripts, Amr Radwan, and a third young man from inside the Al-Aqsa Mosque in Jerusalem.
High tension prevailed in the holy city as the Israeli police attacked worshipers and children, as well as Al-Aqsa Mosque guards who fought off a Jewish settler trying to raise the flag of the Israeli entity in the mosque while chanting racist phrases, Al-Manar reported.
Israeli forces were forced to take out the settler who raised the "Israeli" flag, at a time when settlers attacked women who were protesting in front of the Chain Door before the Israeli soldiers and police.