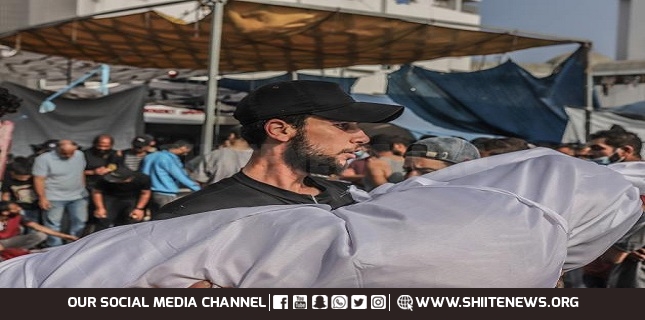 Dozens of people, including children, have been killed in Israeli air attacks on UN-run schools in Northern Gaza: al-Fakhoora School in the Jabalia refugee camp and a second school in Tal al-Zaatar.
Witnesses have described being forced to leave al-Shifa Hospital, despite Israel claiming patients, medical staff and war-displaced people left voluntarily.
An Israeli military helicopter fired on assailants at a music festival on October 7 but also hit some people attending the festival, according to an unnamed police source, the Israeli newspaper Haaretz is reporting.
A deal has not yet been reached between Israel and Hamas, a White House spokesperson has told Reuters, after the Washington Post said a US-brokered deal was close.
At least 12,000 people have been killed in Israeli attacks on Gaza since October 7. In Israel, the official death toll from Hamas's attacks stands at about 1,200.