Palestine
Al-Qassam Brigades Fighters Strike IOF in Beit Hanoun: Video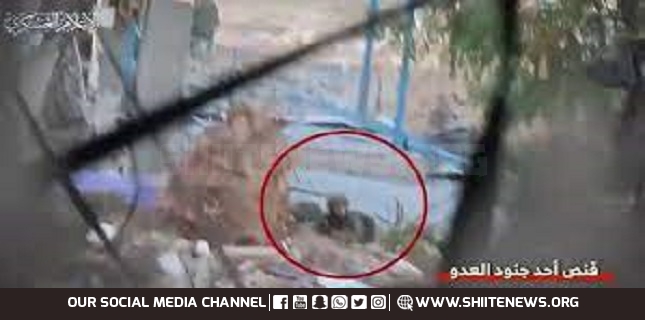 Hamas military media released on Friday a video that shows Al-Qassam fighters targeting the invading forces in Beit Hanoun, northern Gaza Strip.
Al-Qssam Brigades had also fired missiles at Tel Aviv in response to the ongoing Israeli aggression on Gaza.
According to the Israeli media, 5 injuries were reported in Tel Aviv after a rocket barrage from the Gaza Strip.
Meanwhile, Al-Qssam Brigades released a video for the Israeli captive, , who died as a result of the deterioration of his health conditions and the panic attacks caused by the Israeli air raids near his detention site.