Palestine
Zionist military forces storm Nablus in West Bank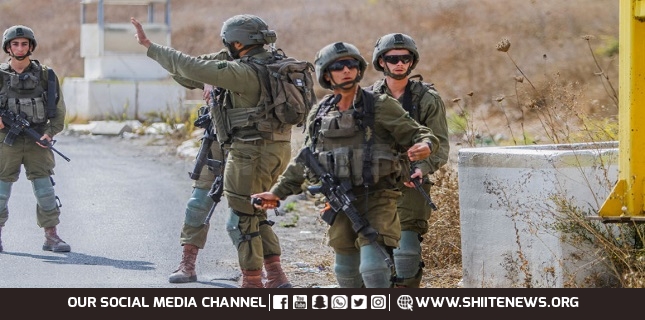 The Zionist forces attacked the city of Nablus in the north of the West Bank.
According to Iran press, citing the Palestinian Shahab news agency, Zionist soldiers attacked from Beit Furik in Nablus on Tuesday morning and clashed with Palestinians.
The Zionist soldiers also attacked the village of "Aurif" located in the south of Nablus and besieged the house of Kaid Sabah, a Palestinian prisoner.
Zionist soldiers also attacked Sanjal town located in the north of Ramallah and clashed with Palestinians.
On the other hand, the Palestinian resistance forces shot down a reconnaissance drone of the Zionist regime in the city of Jenin.
The Zionists attack different areas of Palestine and arrest Palestinians with false claims.