Palestine
Israeli police, Ethiopian protesters clash in al-Quds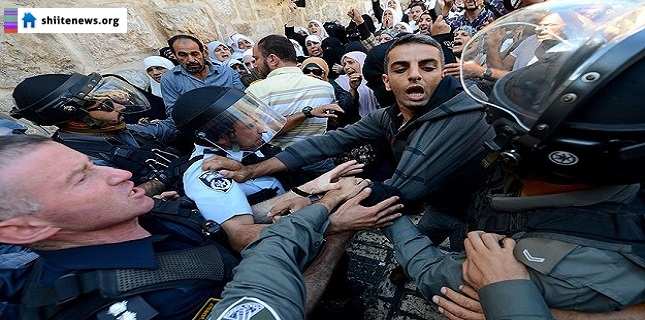 Israeli security forces have clashed with Ethiopians protesting police brutality against the Africans living in the occupied Palestinian lands.
The clashes broke out on Thursday when hundreds of Ethiopians held a protest rally near a major junction in al-Quds (Jerusalem).
The protesters blocked roads in the city and demanded an investigation into racism and violence by Israeli police against Africans.
The demonstrators then marched toward Prime Minister Benjamin Netanyahu's residence but were attacked by security forces.
Israeli police spokeswoman Luba Samri said two officers were injured after protesters threw stones and bottles at them during the demonstration.
There have been recent incidents during which Israeli authorities beat Ethiopian Jews. A new video recently emerged, showing an Ethiopian being beaten by police in a racist attack.
Thousands of Jews of Ethiopian origin living in the occupied Palestinian territories are treated as third-class citizens.