Palestine
Heavy clashes erupt between Israelis, Palestinians in Southern Jenin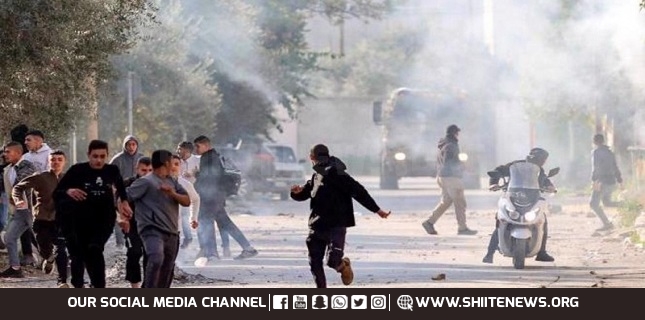 Local sources reported a large-scale conflict between the Israeli regime and the Palestinians in the south of the city of Jenin in the occupied West Bank.
Israeli soldiers and zionist settlers kill the oppressed people of Palestine under different pretexts, or injure and detain them; Palestinians also carry out resistance operations in response to the crimes of the Israelis.
According to The Palestinian Information Center (PIC), local sources announced; The Israeli occupying forces attacked the city of Qabatiya in the south of the city of Jenin in the West Bank this Thursday morning.
Palestinian resistance groups also announced at the same time:" Our fighters are confronting the Israeli occupying forces in the city of Qabatiya, southern Jenin.
The Jenin battalions affiliated with Saraya al-Quds also announced on Wednesday night the massive attack of this group's fighters on the Israeli settlement.
In this operation, one of the groups of the Jenin Battalion was able to target an Israeli military vehicle in on Haifa Street and near the village of "Iliamon".
According to the Palestinian media, the Palestinian resistance forces carried out 1,177 operations against the Israelis in the West Bank and occupied Al-Quds, which resulted in the death of eight and the wounding of 43 Israeli soldiers and Zionists settlers.
In January, 7 Israelis were killed, 48 others were injured and 35 Palestinians were martyred in the operations of Palestinian groups.
The conditions these days in the occupied territories, especially in the West Bank, are very special, and the Palestinian fighters are responding to the countless crimes of the Israelis by any means, and this has created special conditions for the usurping Israelis.