Palestine
Hamas: Resistance capable of deterring potential Israeli aggression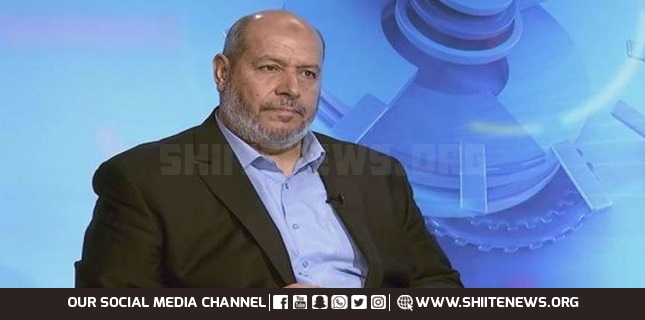 The Palestinian resistance movement Hamas says it is capable of deterring any potential Israeli act of aggression.
Speaking in an interview with the Qatar-based broadcaster Al-Jazeera on Sunday, Khalil al-Hayya, with the political bureau of the movement, said the Ezzedine al-Qassam Brigades – the military wing of Hamas – was ready to repeat the 2021 operation 'Sword of al-Quds' if need be.
Hayya said the operation "established great political and field equations" and the resistance in the besieged Gaza Strip became a shield for the Palestinian land.
The Hamas official said every battle the resistance fought against Israel had its own circumstances, but Sword of al-Quds was the fiercest one. "We are close to resolving the conflict with the occupation, whose signs of weakness appear day after day."
The operation was launched in May 2021in defense of Palestinians in occupied al-Quds. It opened a new chapter in the fight against Israel.
Last year, Ismail Haniyeh, head of the political bureau, said at a ceremony to commemorate the first anniversary of the operation that the initiative that resistance groups undertook by launching the operation "shattered the Zionist enemy's security theory." With the operation, he said, resistance groups brought the war into the Israeli-occupied territories and targeted every inch of the occupied land with their intelligence operations as well as their missiles and drones.
Over the past few days and with the beginning of the Holy month of Ramadan, Muslim worshipers have been forced out of the sacred al-Aqsa Mosque as Israeli forces and settlers keep storming the vicinity of the compound. The far-right Israeli minister Itamar Ben-Gvir has encouraged the acts of violence at al-Aqsa.