Palestine
Palestinian Martyred after Stabbing Two Israeli Soldiers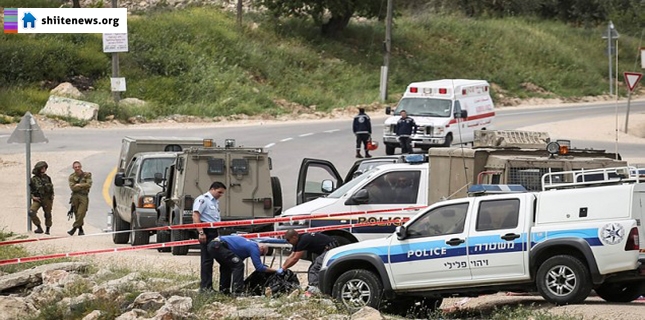 Israeli occupation army shot dead a Palestinian man after he stabbed two Israeli soldiers in the northern West Bank on Wednesday, wounding one seriously.
Two IOF soldiers were stabbed by a Palestinian attacker near the Sinjil junction. One soldier was seriously wounded, the second soldier was lightly wounded," a military statement said.
"Forces at the site neutralized the assailant."
The incident took place near the entrance to Shilo settlement, not far from the Palestinian village of Sinjil, on route 60, which is the main road linking the West Bank cities of Ramallah and Nablus.
Military sources told AFP one of the soldiers was in serious condition after being stabbed in the neck.
The incident took place despite heightened security measures as Israelis mark the week-long Passover festival.
Palestinian medics identified the attacker as 27-year-old Mohammed Jasser Karakra from Sinjil village, saying he had been shot twice in the head.
It was the second knife attack in a week targeting Israeli soldiers. On Thursday, at the start of the Passover holiday, a Palestinian lightly wounded an Israeli paratrooper who tried to stop him from crossing the West Bank security barrier in an area west of Nablus.