Palestine
Five Palestinians killed in Israeli forces' raid on West bank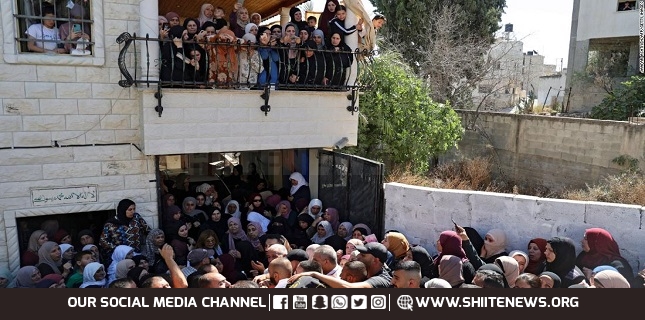 The Israeli security forces on Monday conducted a raid on a Palestinian refugee camp outside the West Bank city of Jericho, killing five Palestinian fighters.
The killing is the latest bloodshed in the region that will likely further exacerbate tensions.
The Palestinian Authority president's office, in a statement, called the violence a crime, urging the United States to pressure Tel Aviv to hold back on its incursions.
"It was a bloody night, the Israeli occupation forces committed a crime against our Palestinian people, there are a number of injuries and there are different reports about martyrs during the criminal operation," said the statement.
The Zionist regime military said it was operating in the Aqabat Jabr refugee camp to apprehend the suspects behind a failed shooting attack last month at a West Bank restaurant, where attackers allegedly were thwarted by a weapon malfunction. The attackers then fled the scene, the Zionist regime military said, adding that they were members of the Hamas movement.
Hamas's armed wing, the Qassam Brigades, said it would avenge the death of its members killed in the Aqbat Jabr refugee camp raid.
Over the past week, the Zionist regime said security forces had conducted a number of operations to try to find and arrest the suspects.