Palestine
Palestinians seek UN timetable to end Israeli occupation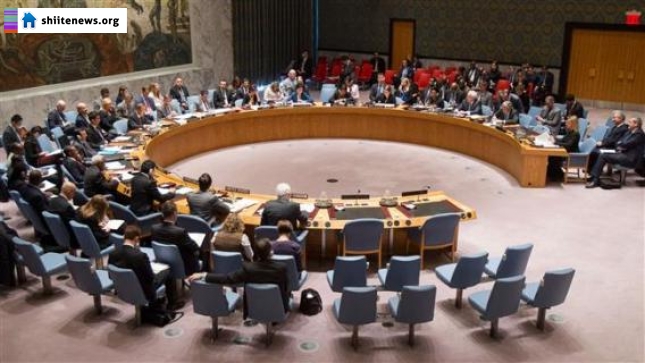 The Palestinian ambassador to the UN has voiced the Palestinians' willingness to see the adoption of a UN Security Council resolution for ending the Israeli regime's occupation and establishing a Palestinian state.
Riyad Mansour on Monday expressed hope to see the 15-member council's "political will" over the adoption and implementation of a resolution.
He added that the adoption of a resolution with a timetable for Israel's withdrawal from Palestinian territories would be "one of the most effective measures to combat extremism in our region because extremists receive their fuel from the injustice of the Palestinian people."
He pointed out that if "a just solution to this conflict" is passed "in a short period of time, then you'll take away from them the main source of recruitment and mobilization."
The UN resolution would also help resolve perhaps 70 percent of the "burning issues in the Middle East," Mansour said.
In 2014, the council dismissed a Palestinian resolution that set a three-year timetable for the termination of the Israeli occupation.
The comments come as Israeli Prime Minister Benjamin Netanyahu said before the March election that he would not allow the establishment of a Palestinian state.
In 1967, Israel occupied the West Bank, East al-Quds (Jerusalem) and the Gaza Strip, but withdrew from the enclave and laid siege to it in 2005.
Palestinians are seeking to create an independent state on the territories of the West Bank, East al-Quds, and Gaza, and are demanding that Israel pull out from the occupied Palestinian territories.
Tel Aviv, however, has refused to return to the 1967 borders and is unwilling to discuss the issue of al-Quds.