Palestine
Israeli forces kill Palestinian man in West Bank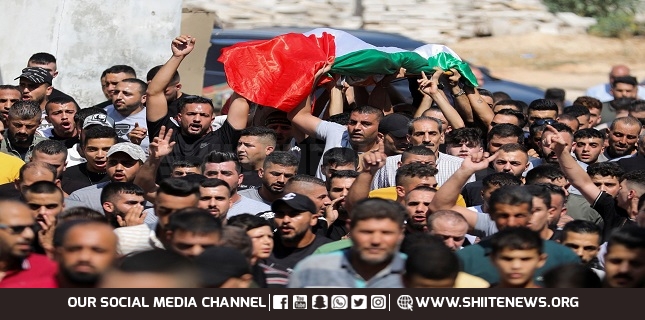 Israeli forces have shot and killed a Palestinian man in the occupied West Bank city of Ramallah, the Palestinian Health Ministry said.
The Palestinian Health Ministry identified the Palestinian man as Tariq Maali, 42, and the Palestinian Islamic Jihad group later claimed him as a member. The health ministry said he was shot northwest of the Palestinian city of Ramallah in the occupied West Bank.
The Zionist regime's military claimed that the man arrived at the outpost and tried to stab a settler. The military said he was armed with a knife and that the armed settler, shot him. The settler wasn't injured.
Saturday's death was the latest in months of violence between the Zionist occupiers and Palestinians. Tensions have soared in the West Bank, where the Zionist military has been conducting near-nightly arrest raids since last spring.
Saturday's death put at 18 the number of Palestinians killed by the Zionists' fire in the West Bank since the beginning of 2023.
Nearly 150 Palestinians were killed by the Zionists in the West Bank and east Jerusalem al Quds in 2022.