Palestine
High-level Hamas delegation meets Lebanese speaker Nabih Berri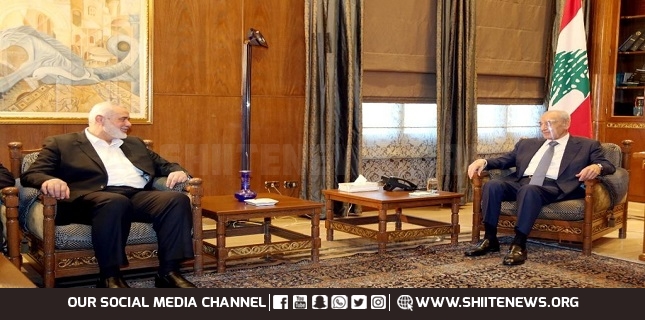 A high-level delegation from the Hamas Movement led by deputy head of Hamas's foreign political bureau Mousa Abu Marzouk met on Saturday with speaker of the Lebanese parliament Nabih Berri at the second presidential headquarters in Ain al-Tineh.
The meeting was attended by senior Hamas officials Osama Hamdan and Ahmed Abdul-Hadi.
In a statement published by Hamas's website, Abu Marzouk put the Lebanese speaker in the picture of the latest developments in the Palestinian arena, especially the systematic and daily Israeli aggression against the Palestinians in the West Bank.
The Hamas official also highlighted the Israeli violations in Jerusalem and at the Aqsa Mosque.
The delegation discussed with Berri the living conditions of the Palestinian refugees in Lebanon and stressed the need to grant them their civil rights, and reiterated the Hamas leadership's support for the country's security and stability and its ongoing keenness on strengthening the Lebanese-Palestinian relations.
For his part, Berri echoed his unwavering position in support of the Palestinian people and their national cause, and emphasized the importance of promoting the atmosphere of national unity between all the Palestinian political forces.