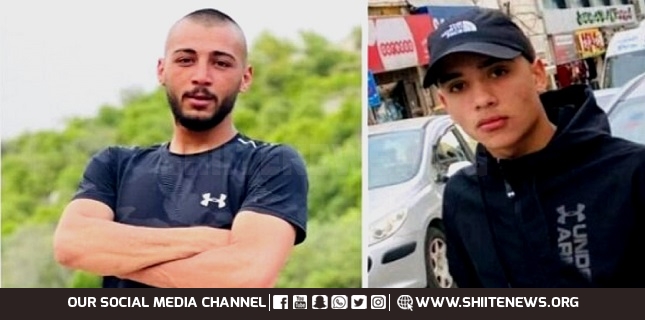 Palestinian sources reported the martyrdom of two Palestinians in Ramallah by bullets of the occupying forces of Al-Quds.
The Israeli regime forces attack the oppressed Palestinian people every day under the pretexts, including killing, injuring or arresting them. The Palestinians also carry out anti-Israeli operations in response to these crimes.
According to a report on Monday by the Palestine Al-Yum news site, media sources reported that two Palestinians were martyred and another person was seriously injured by the Israeli forces under the pretext of an attempt to chase the Israelis by car in the Jalazone camp near Ramallah located on the West Bank of the Jordan River.
Announcing this news, the Israeli Army Radio announced that a vehicle carrying Palestinian youths was shot by the Israeli forces while trying to run over a group of Israeli soldiers while carrying out a mission in an area near the Jalazone camp.
Sources close to the families of the two Palestinian martyrs announced that the Israeli forces have taken the bodies of these two martyrs, Khaled Dabbas and Basel Basbous, as hostages.
These developments are happening while the forces of the Nablus battalions targeted the Israeli forces in the area of Al-Quds Street in Nablus today.
According to Palestinian sources, the Israeli regime forces arrested 16 Palestinians in different areas of the West Bank last night.