Palestine
12 Palestinians arrested amid Zionist attack on Al-Aqsa mosque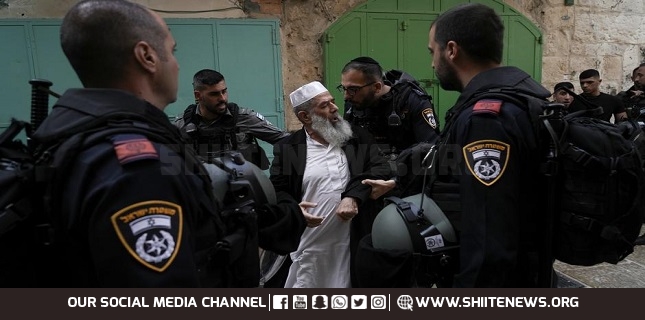 As a group of Zionist settlers stormed the Al-Aqsa Mosque, the Israeli occupying forces arrested 12 Palestinians.
Al-Aqsa Mosque, as the main symbol of the Islamic-Palestinian identity of the city of Al-Aqsa, has always been the target of the destructive actions of the Al-Quds Occupying regime.
According to the Palestinian Shahab news agency, a group of Zionist settlers illegally attacked Al-Aqsa Mosque this Wednesday morning and desecrated this holy place.
According to this report, as in the past, the Israeli soldiers supported these extremist settlers in attending their ceremony.
At the same time, the spokesman of the Zionist army announced this morning that the soldiers of this regime had arrested 12 Palestinians in different areas of the West Bank in the attack last night and in the morning.
As in previous days, Palestinian youths fought against the aggressors and occupiers in the town of Qabatya, located in the south of Jenin.
Every night and early in the morning, the soldiers of the Zionist regime attack the West Bank and detain and injure Palestinians. During the last three days, 12, 15, and 42 Palestinians were killed by Zionists, respectively.