Palestine
Israeli occupation forces kidnaps several Palestinians from al-Quds and W. Bank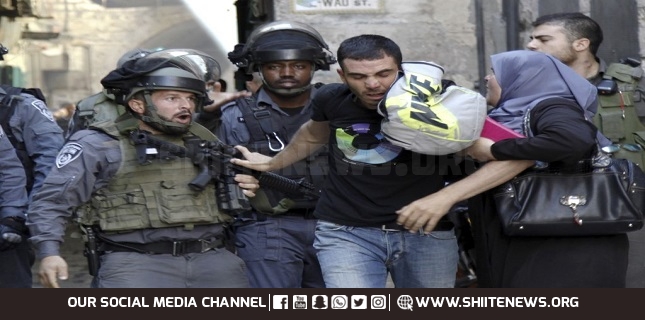 The Israeli occupation forces (IOF) kidnapped at dawn Sunday several Palestinian citizens from their homes in al-Quds and the West Bank.
According to local sources, the IOF kidnaped two brothers from the family of Salim after raiding their home in Beit Duqqu, northwest of al-Quds.
Three others were also taken prisoners during IOF raids on homes in Beit Fajjar town, south of Bethlehem.
In northern Tulkarem, a workman was injured by IOF gunfire and then kidnaped after he tried in the morning to reach a workplace in 1948 occupied Palestine through a hole in the separation wall in Zeita town.
In a separate incident, Palestinian resistance fighters opened fire at Israeli soldiers near al-Khalil City last night.
The Hebrew media claimed that Palestinians opened fire at Israeli forces and tried to ram a car into them before fleeing the scene near Bani Naim town, east of al-Khalil.