Palestine
Palestinian Martyr Nizar Banat's Family Hails Sayyed Nasrallah for His Support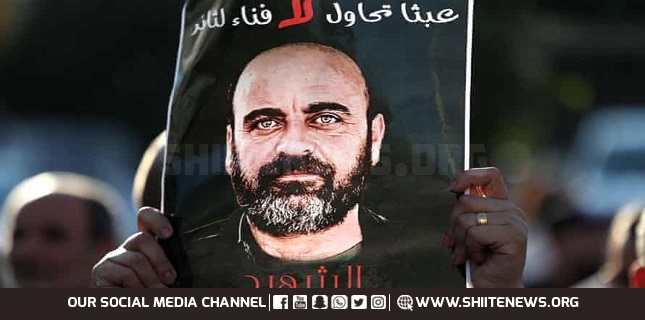 The Palestinian Martyr Nizar Banat's family hailed the supportive stances of Hezbollah Secretary General Sayyed Hasan Nasrallah, thanking his eminence for the condolences on the journalists' death.
Martyr Banat's family sent a letter to Sayyed Nasrallah, appreciating his call for restoration of justice in the case its son's murder.
Sayyed Nasrallah had recalled martyr Banat, who was killed by Palestinian Authority security services earlier this year. "It is a moral duty to stand before the Palestinian martyr, the brave thinker Nizar Banat, who was assassinated by a force from the Palestinian Authority," said Sayyed Nasrallah, adding that he "listened to his recordings and read his stances and was impressed by his pure thought about Palestine and the conflicts in the region."
Sayyed Nasrallah called on the PA to restore justice in this regard, saying that the cause of Banat's death must be confronted with justice and truth.
It is worth noting that the PA court has been investigating the murder amid doubts about the politicization of the probe.