Palestine
Nakhala: Palestinian Resistance Committed to Continuous Confrontation with Israeli Enemy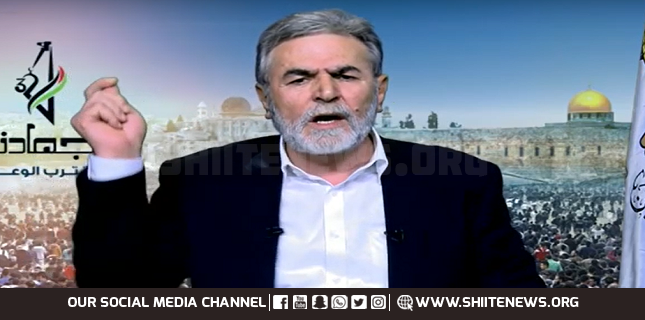 The Secretary General of Palestine's Islamic Jihad Movement, Ziad Nakhala, stressed that the Palestinian resistance movement is committed a continuous confrontation with Israeli enemy till the entire Umma recovers its unity.
Nakhala highlighted the importance of maintaining the economic development and the resistance project simultaneously, warning against the repercussions of the sedition stirred by the enemy.
Meanwhile, the Palestinian resistance factions denounced the Israeli FM Yair Lapid's visit to Bahrain and the opening of the Zionist embassy in Al-Manama, stressing that the occupation entity will not be able protect the thrones of the Arab regimes normalizing ties with the enemy.