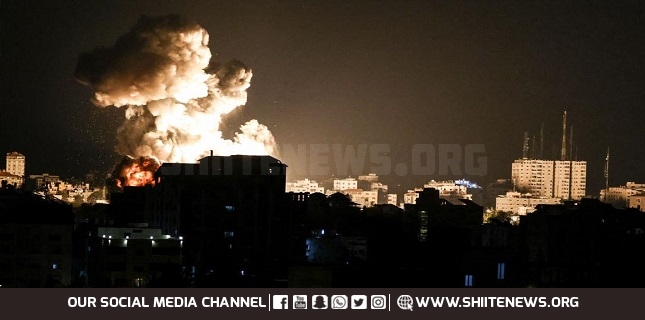 The Zionist warplanes raided overnight one of the Palestinian resistance sites in Nusayrat camp in Gaza Strip, after border clashes left around 41 injuries among the Palestinians.
Media reports mentioned that the Israeli warplanes fired three missiles at the Palestinian site which lies in the west of of Nusayrat camp.
A large number of Palestinians protested on Gaza border Saturday on the 52 anniversary of the burning of Jerusalem's (Al-Quds) Al-Aqsa Mosque. clashing with the occupation troops.