Palestine
Hamas: Israel must be held accountable at ICC for its crimes against Palestinians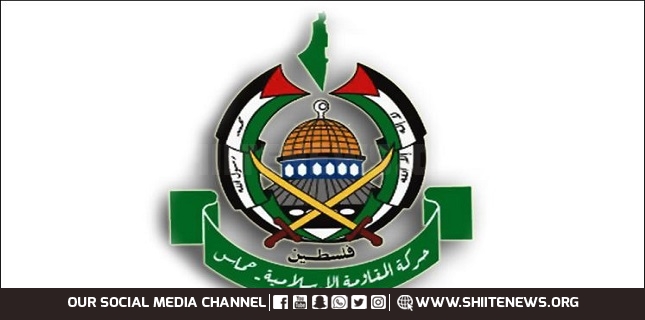 The Palestinian resistance movement of Hamas has stressed the need to hold Israel accountable for its crimes against Palestinians and to prosecute the occupying regime's leaders at the International Criminal Court (ICC) following the fatal shooting of a teenager in the occupied West Bank.
Hamas spokesman Hazem Qasem made the remarks in a press release on Thursday while he censured as "a full-fledged war crime" the Israeli killing of a 12-year-old boy who was riding in a car with his father in the occupied West Bank a day earlier.
"The occupation army's persistence in committing crimes against our children reflects its constant feeling that it is above international law," Qasem said. "We reaffirm the justice of our people's demand for the prosecution of Israeli army leaders at the International Criminal Court."
The Hamas spokesman also stressed that the launch of an all-out resistance operation against the Israeli occupation in the West Bank is the only means to confront the regime's crimes.
The fatal shooting of the Palestinian teenager took place on Wednesday near the entrance to the town of Beit Ummar, north of the West Bank city of al-Khalil.
The Palestinian Health Ministry said Mohammad Mouayyad Allamy was shot in the chest and suffered bleeding in his lungs when Israeli forces opened fire at the car with no reason, adding that the boy was evacuated by medics in critical condition to al-Ahli Hospital, but later died of his injuries.
Mohammad was the second young Palestinian to die of wounds sustained by Israeli fire in days.
Israeli forces stormed on July 24 the town of Beita, south of Nablus, and killed a 17-year-old Palestinian teenager at a protest over illegal settlements in the occupied West Bank.