Palestine
Israel, US launch joint air defense drill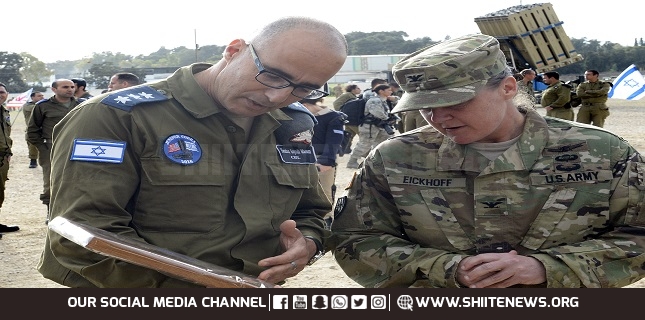 The Israeli sources announced that the Israel Defense Forces and the United States European Command (EUCOM) launched a joint air defense exercise dubbed Juniper Falcon 2021.
The exercise is focused on the threat of ballistic missile attack and strengthening the cooperation and coordination between the US and Israel Air Forces, the two militaries said Thursday.
This year, due to the coronavirus pandemic, the exercise, which is done every two years, is being held in two parts.
The first phase of this drill was held remotely in February, with IDF troops in Israel and Americans in Germany and the US, and the second one began yesterday (Sunday).
Before, the Times of Israel has reported that the US troops had been sent to the occupied lands for in-person part of so-far virtual air defense drill.